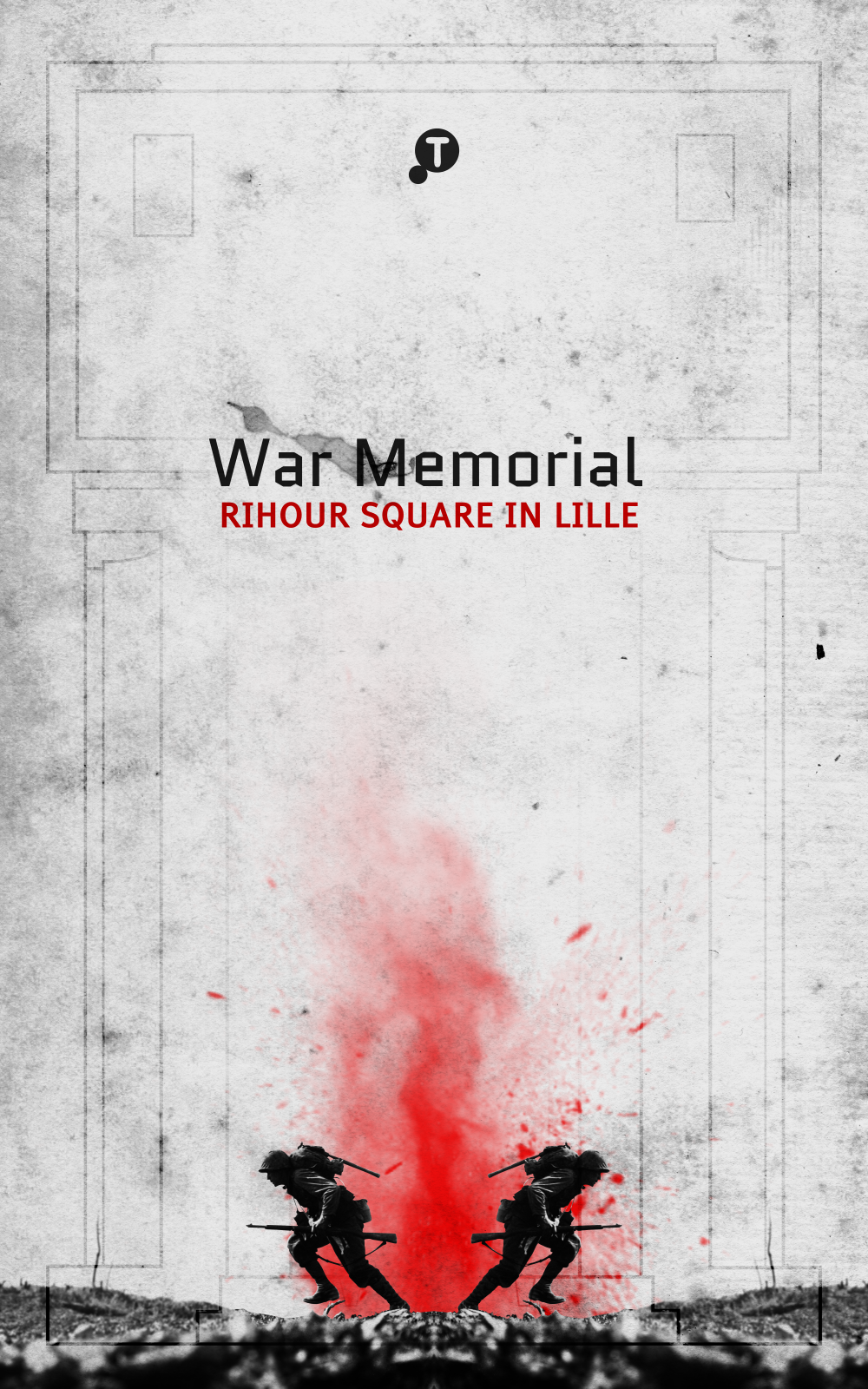 Time can be saved indestructible only in our memory. Places memorising those who have died for peace will always be a witness of violent events from which they were only following orders. Allegory of beings and situations and also hidden confusingly images symbolizing person of evil and war we hidden in minimalistic images and symbols. Noname characters of civils and soldiers... which become victims and gears of mad war machine are always looking in our eyes and are warning us from forgiving our history and freedom...
Our project didn't qualified to the contest final due to historical mistake.
Art Direction, 3D Animation - Thomas Gawroński
Motion Design, Montage, Poster Design - Patrick ZImończyk
Music, Sound Design - Marcin Cichy
The creations have been made for the War Memorial located on the Rihour Square in Lille.