WA presents two worlds… harmony created from the music that reflects the world of nature that
surrounds us and the world of disharmony created by the people which is represented by the picture/projection. 
Two coexisting worlds that we are dealing with everyday may build better worlds or head to destruction and chaos.
Our project was selected as one of the finalists of the 1-minute projection mapping show at Zushi Media Art Festival 2014.
Credits:
Art Direction, Creative Consultant - Pola Borkiewicz
Art Direction, 3D Animation - Thomas Gawroński
Motion Design, Montage, Poster Design - Patrick Zimończyk
Music - Marcin Cichy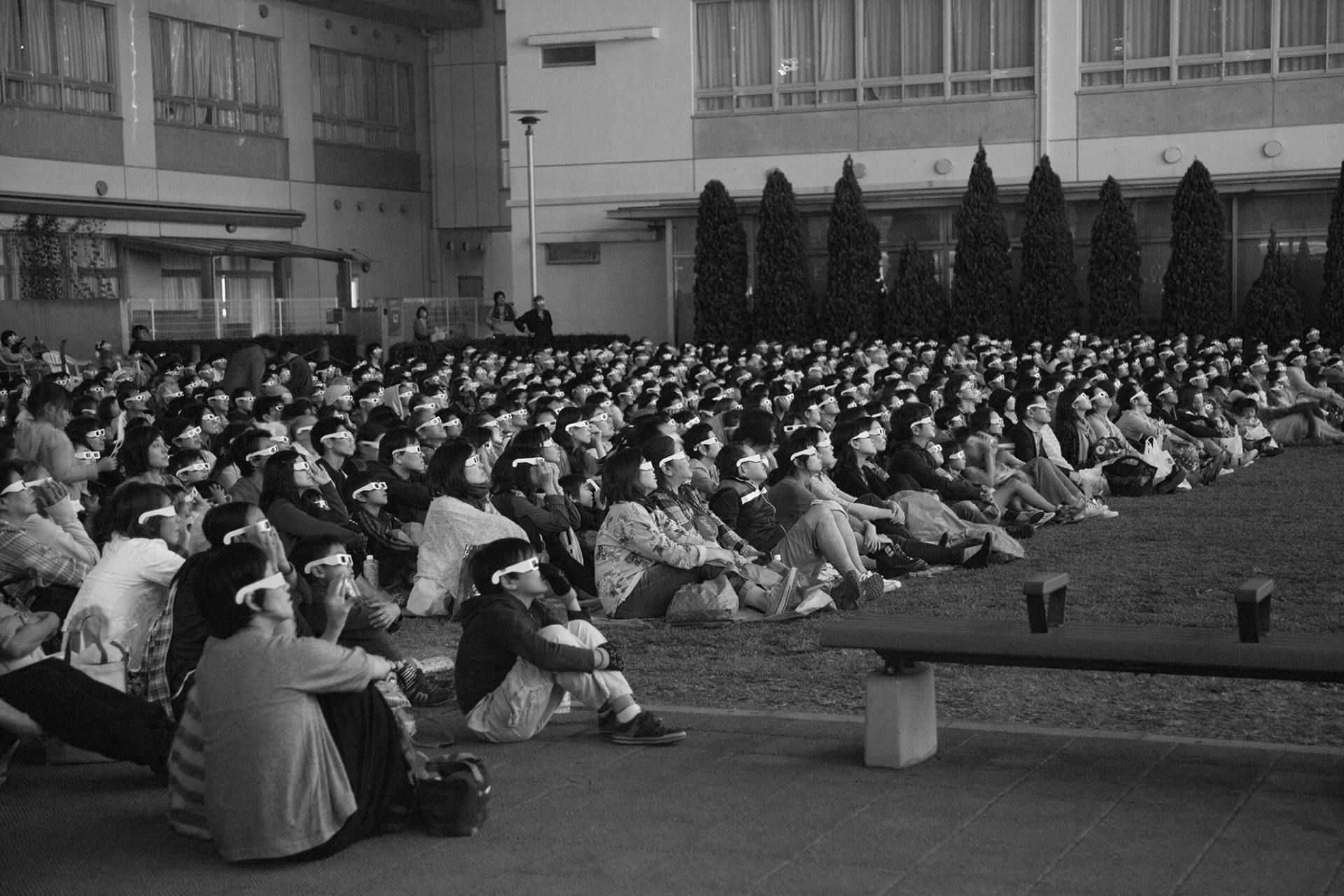 Location and Scale
Projection mapping project was demonstrated on the real existing building. 
-Zushi Bunka Plaza (cultural center), Festival Park (4-2-45, Zushi, Kanagawa)
-The size of the building for the projection: Height 12.5m, Width 45m.